The following pictures are from a restoration project on a 1968 Felix Manzanero guitar. The neck needed to be reset, there were numerous cracks in the back and the guitar had been refinished previously (very poorly). After the restoration the guitar was bought by a professional in New York and is being used for concerts and recordings. Manzanero guitars are of very high quality and a joy to play.
Guitar before repairs started...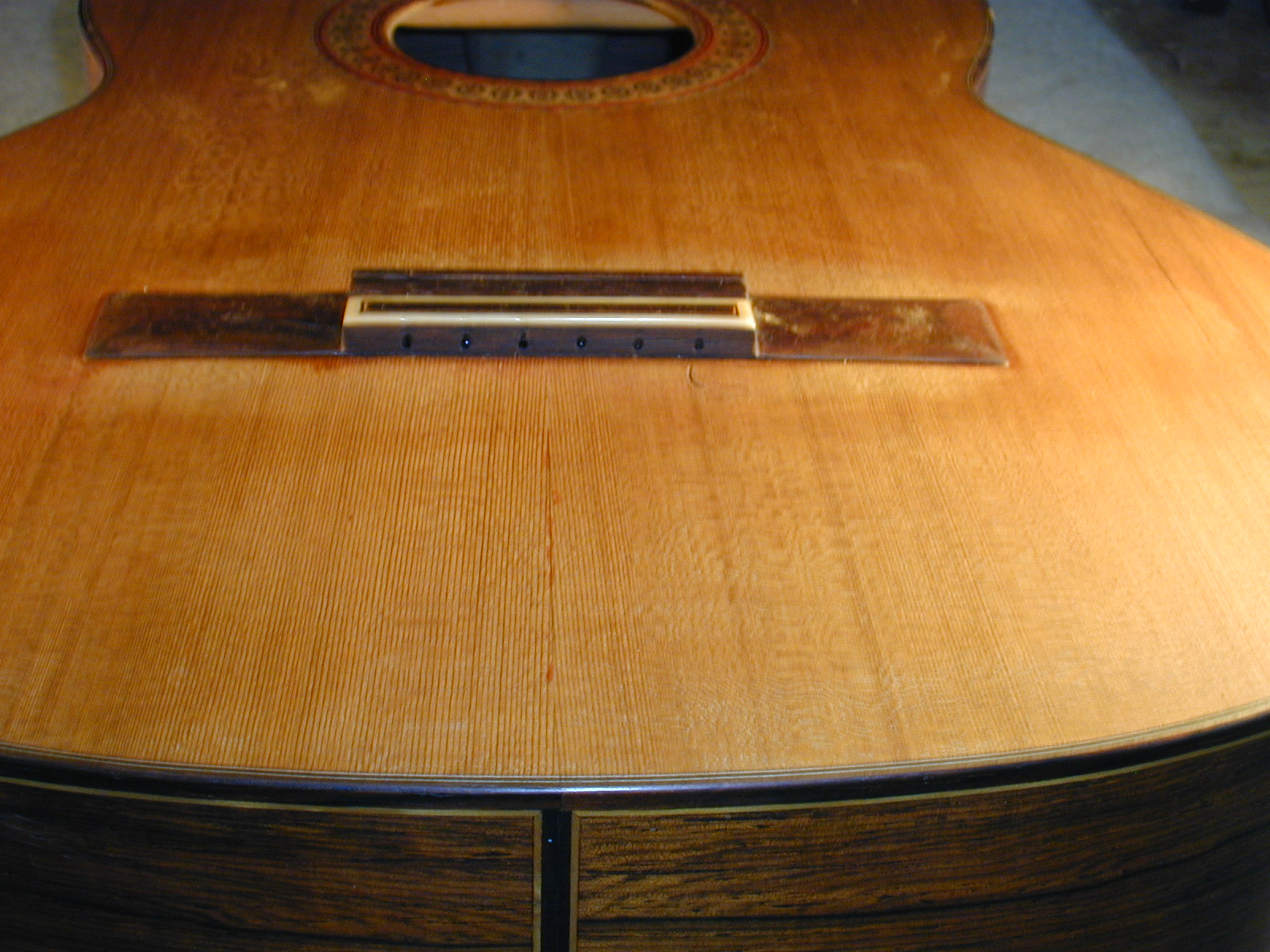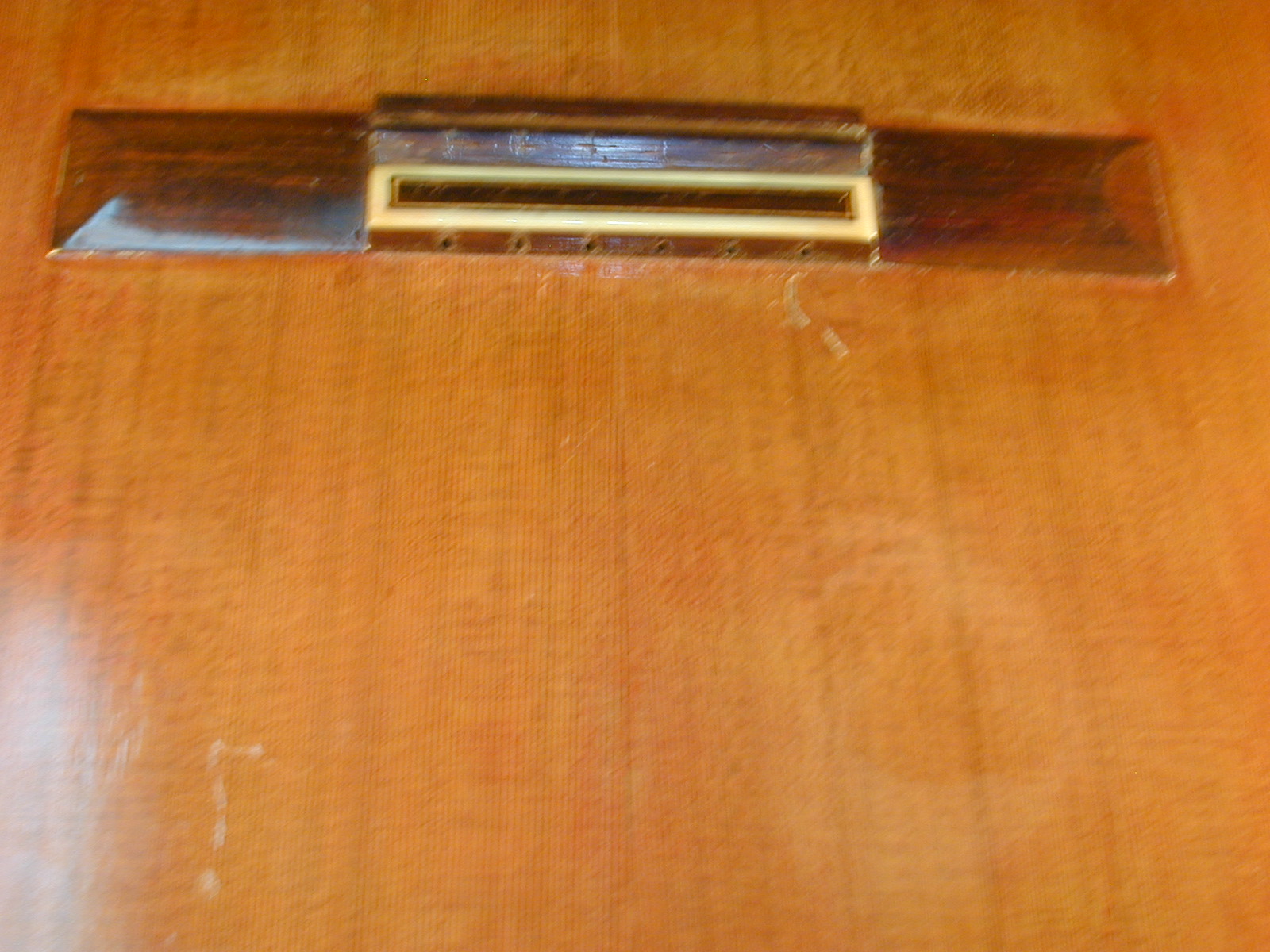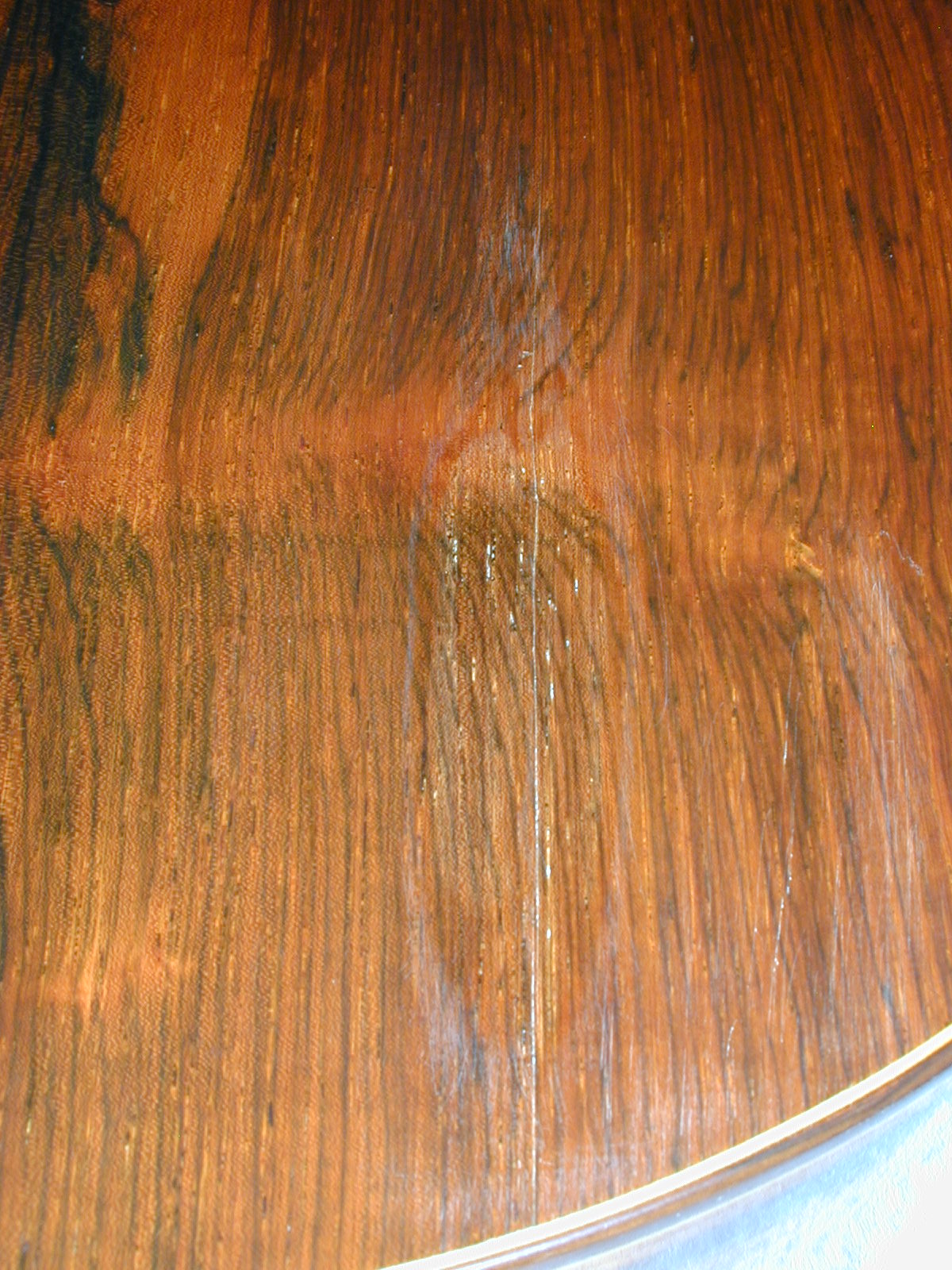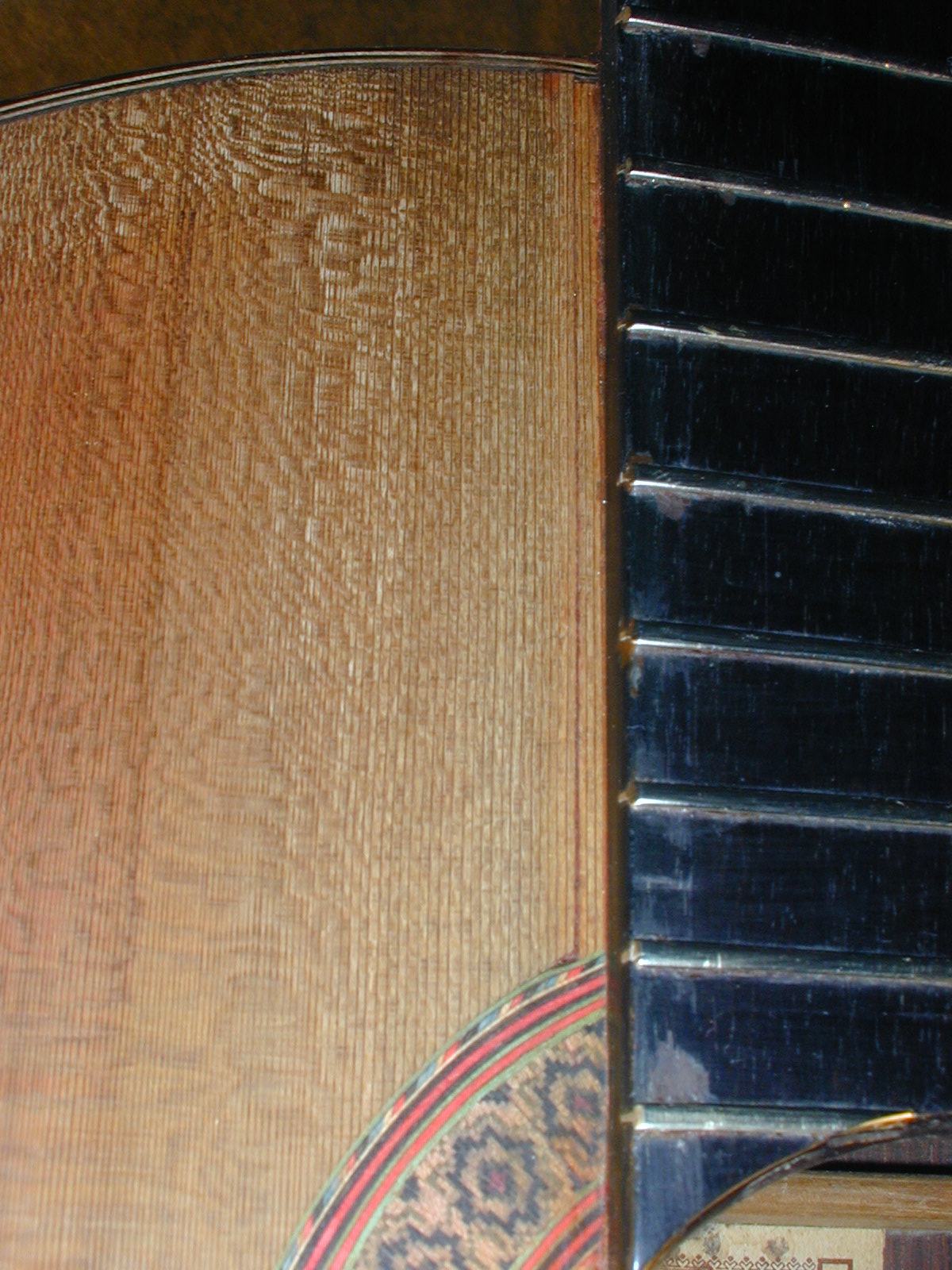 Guitar during repairs...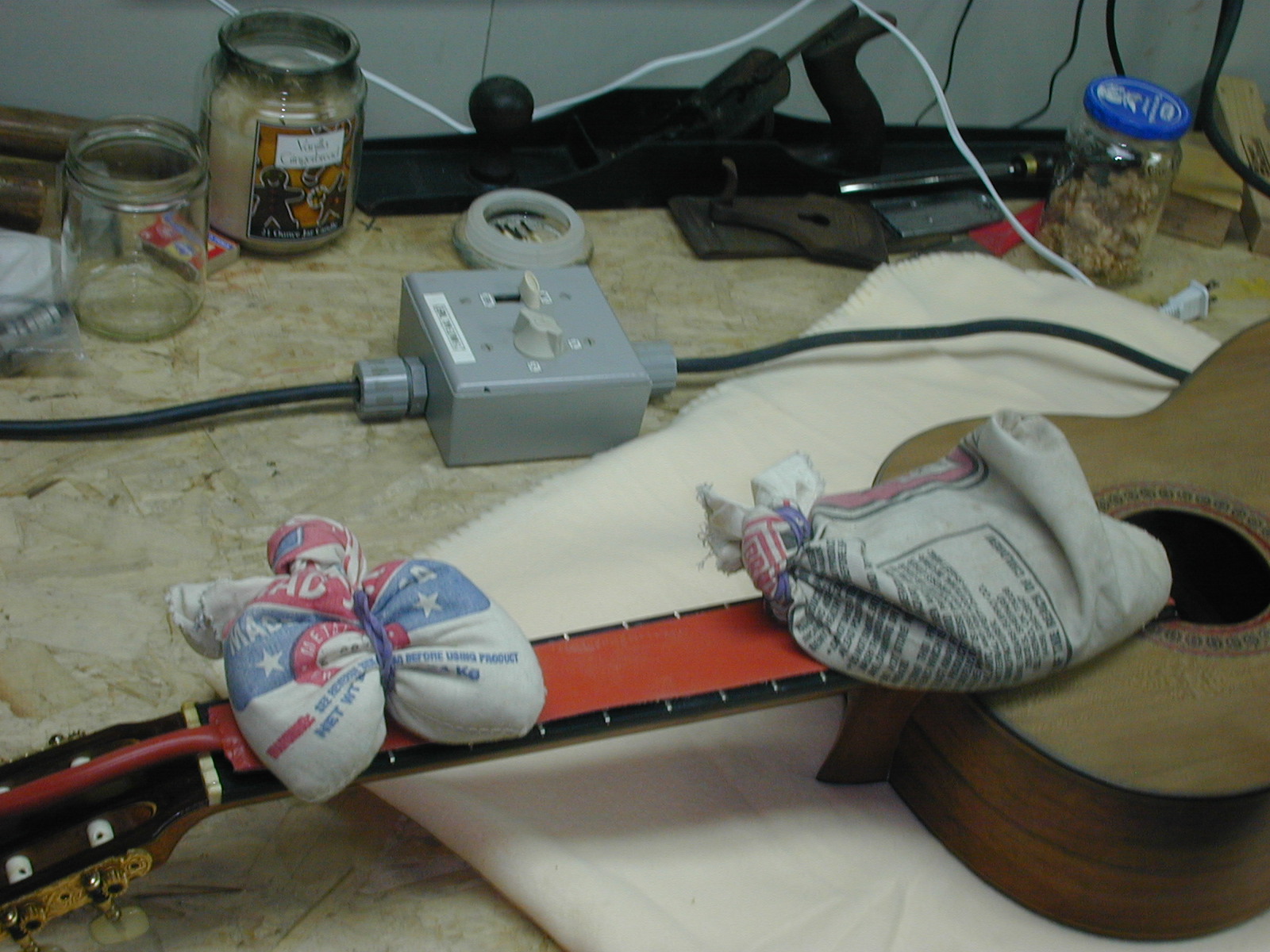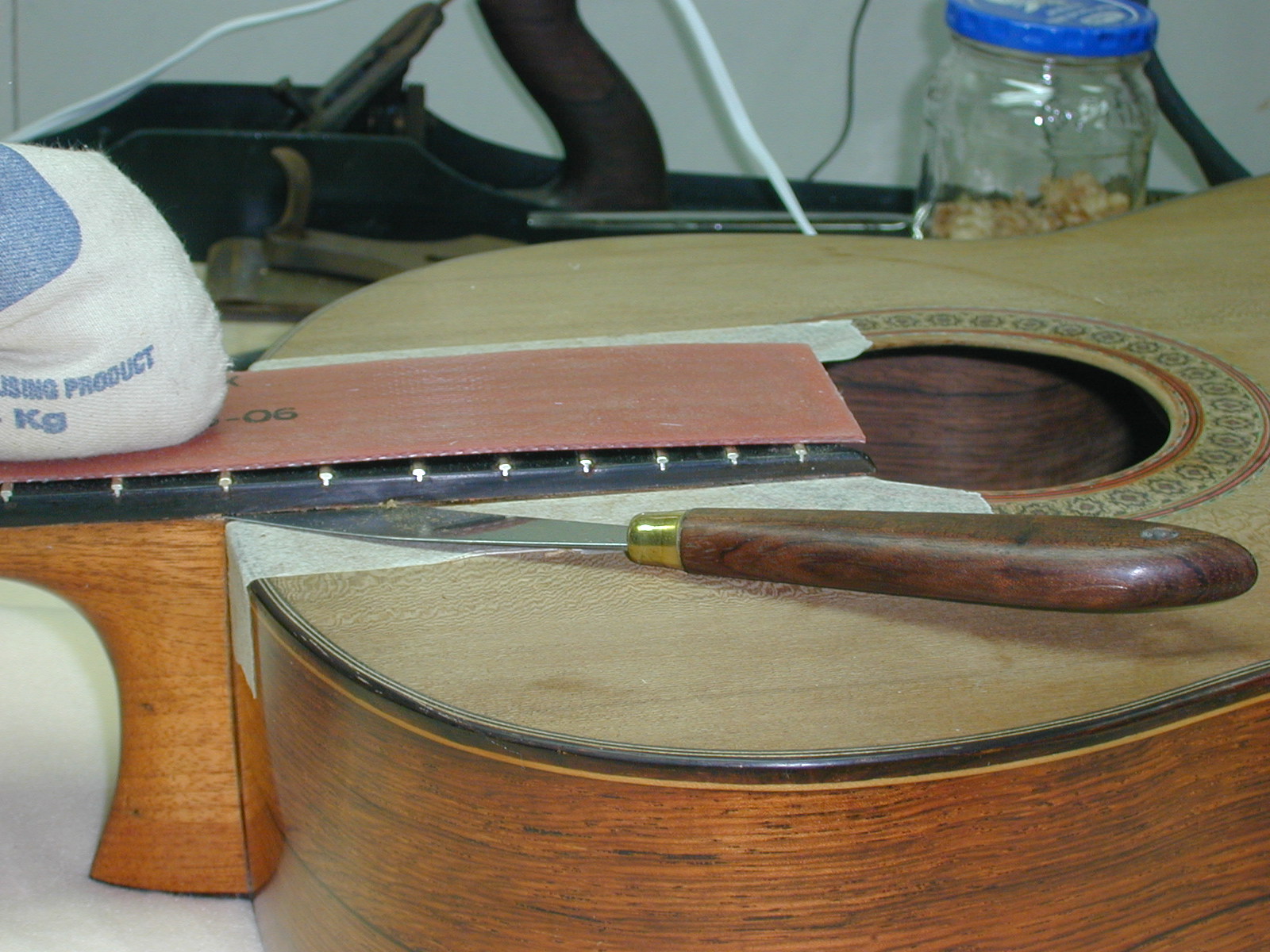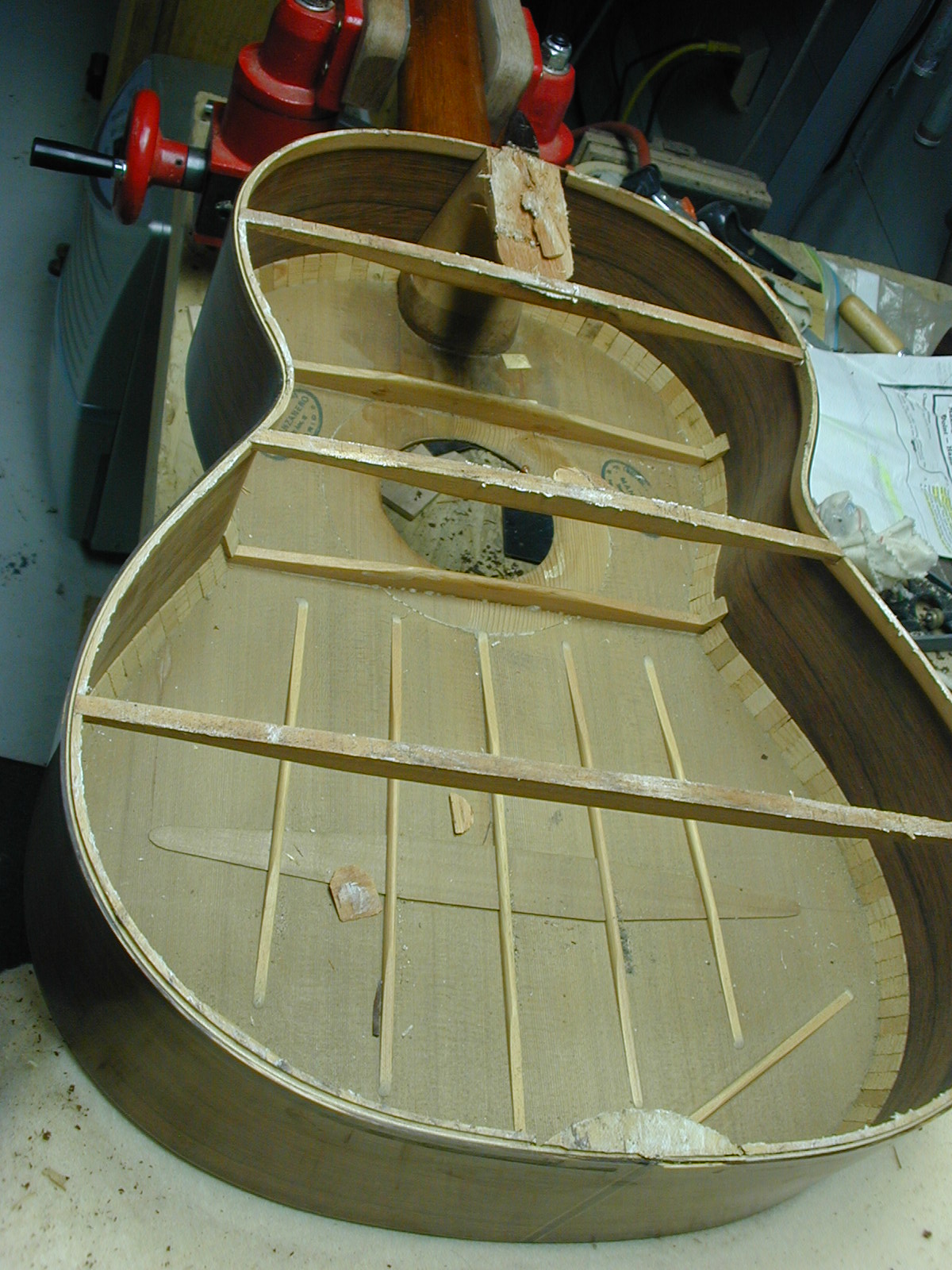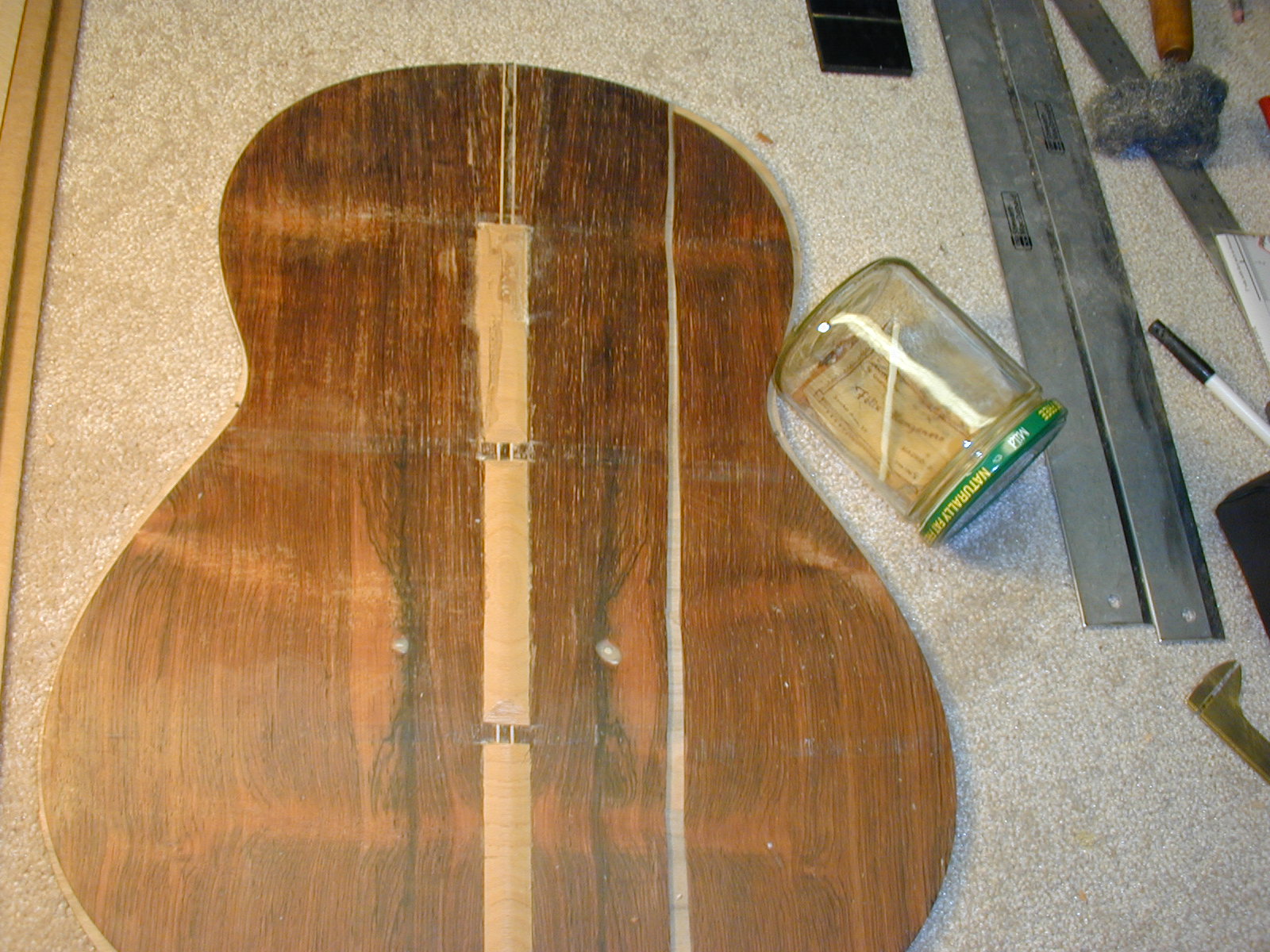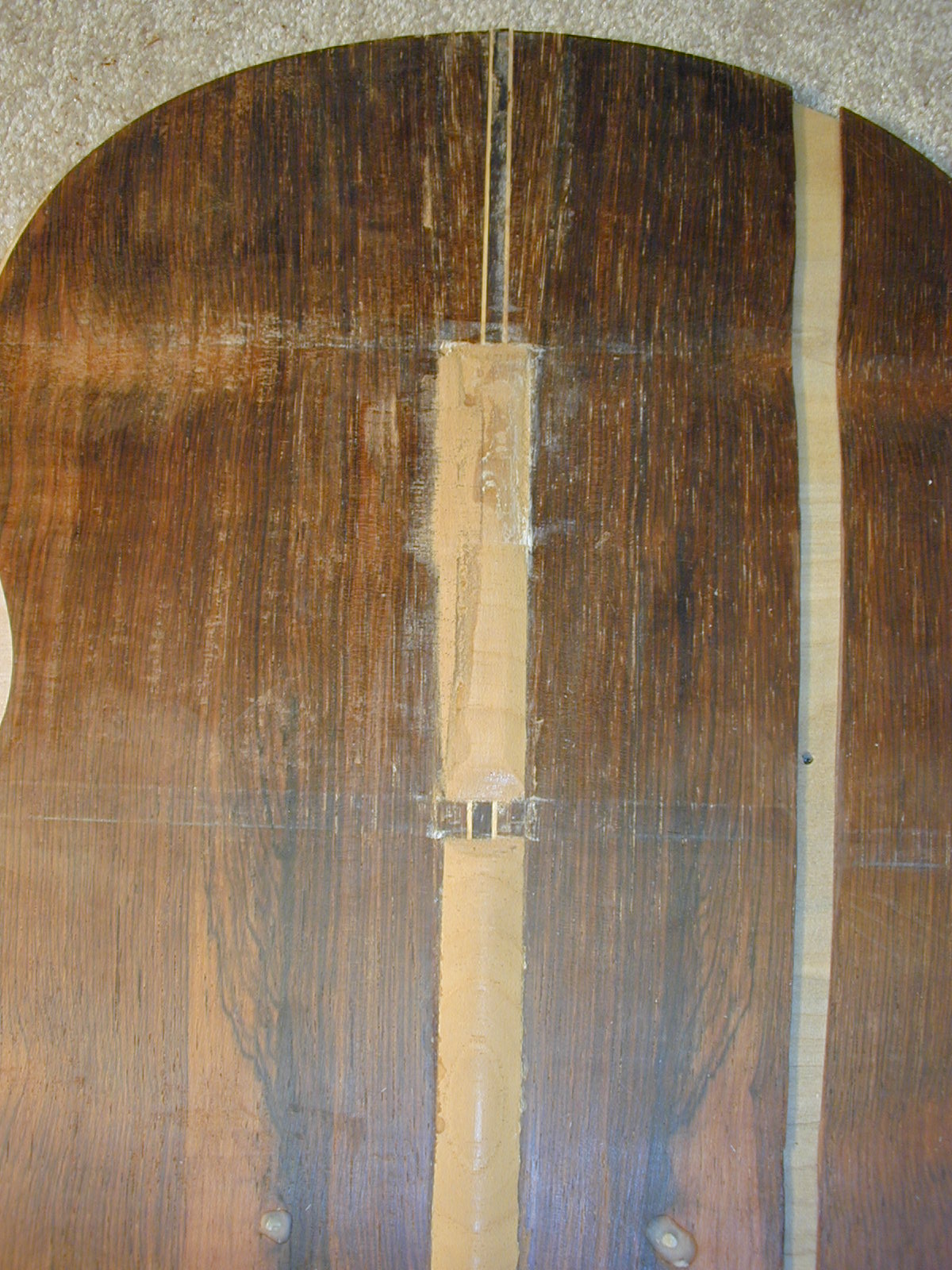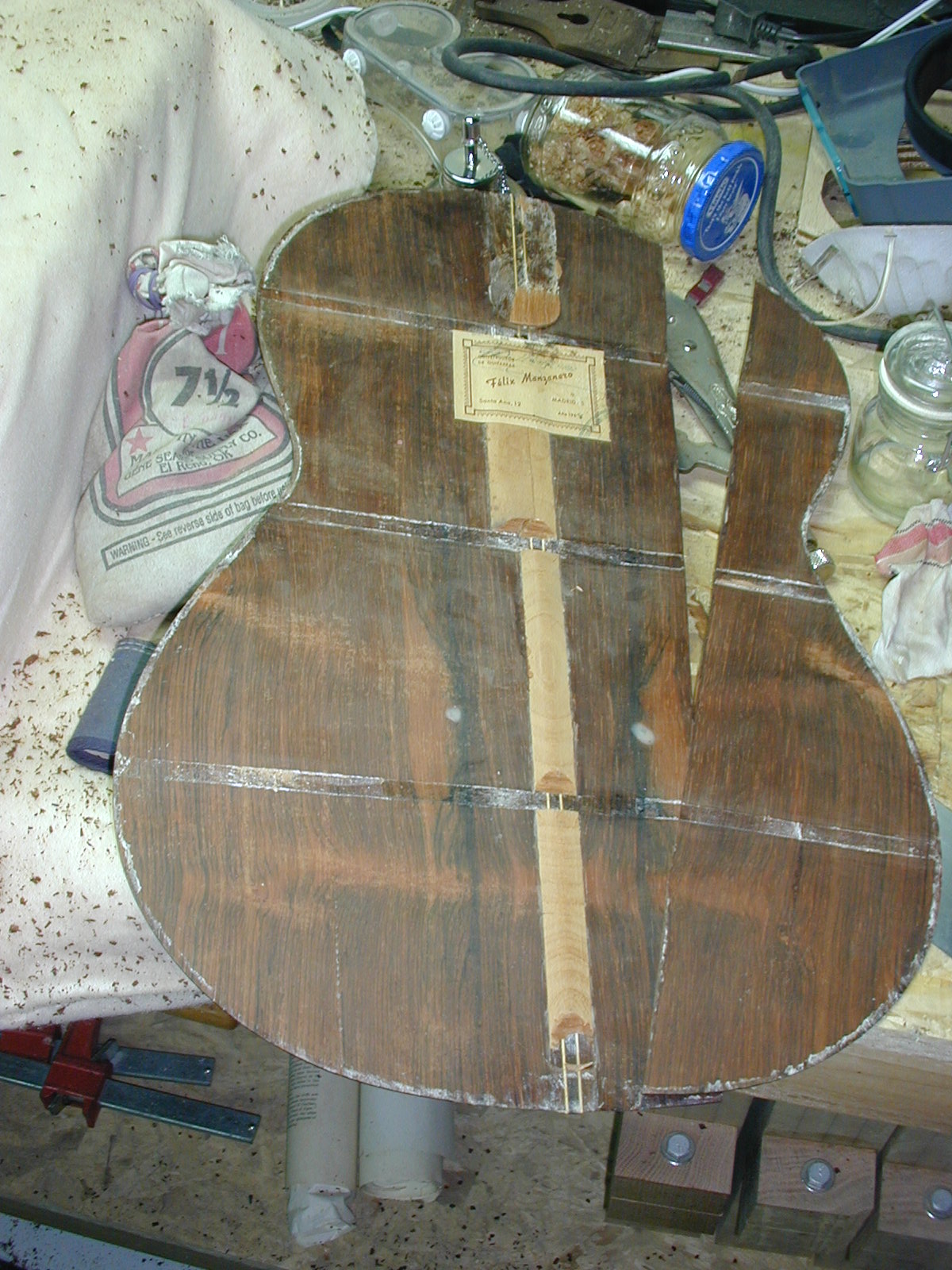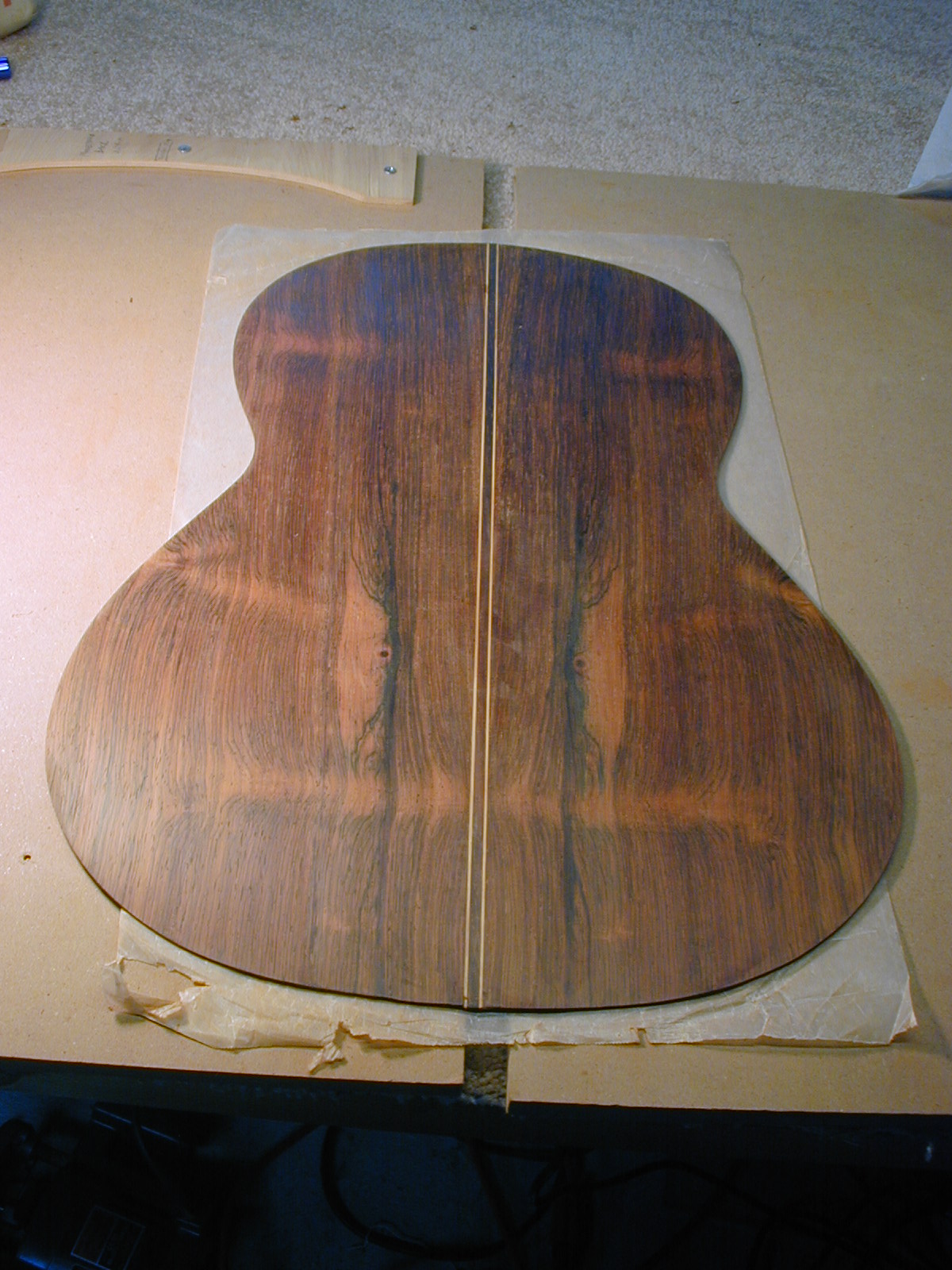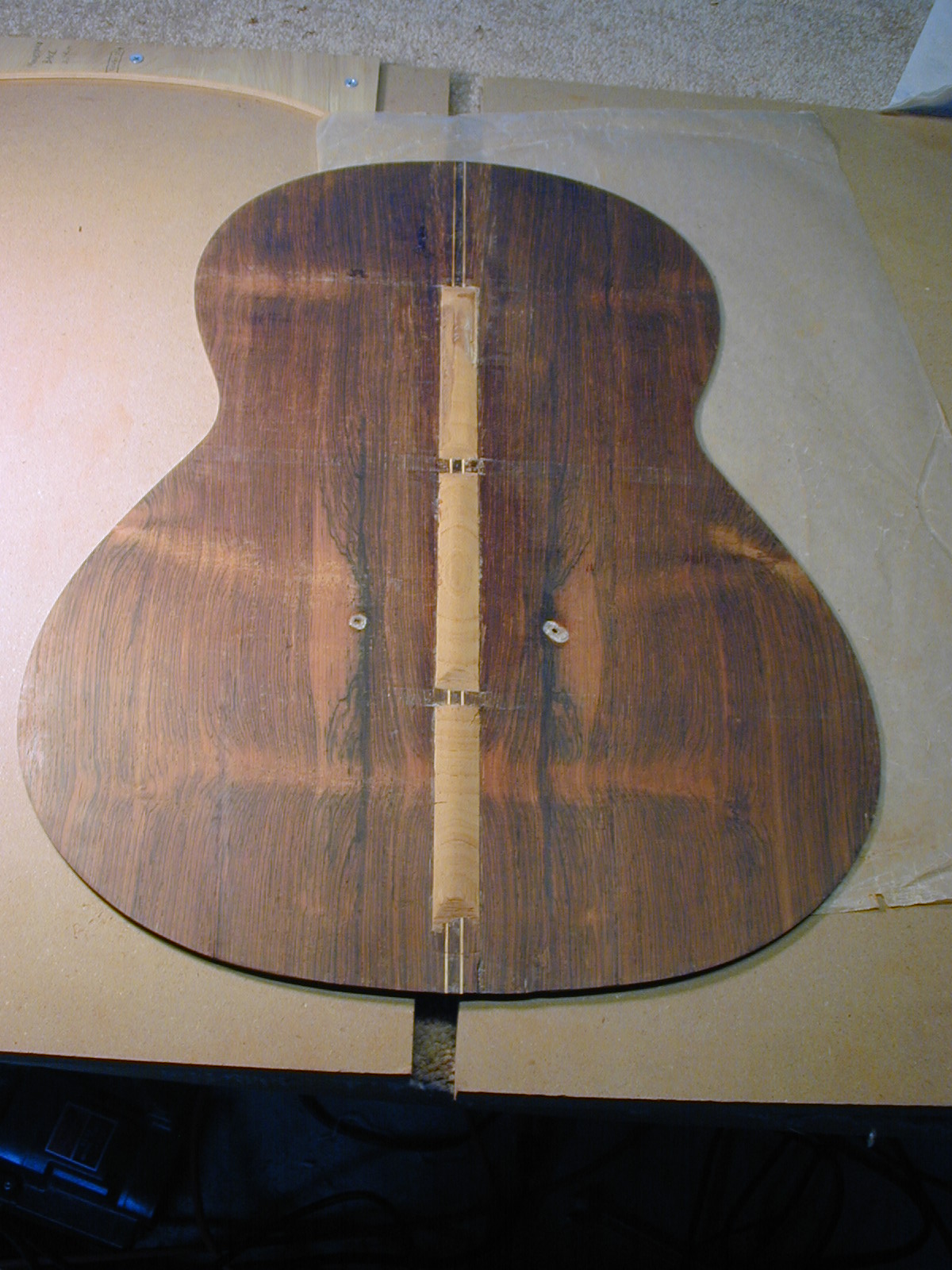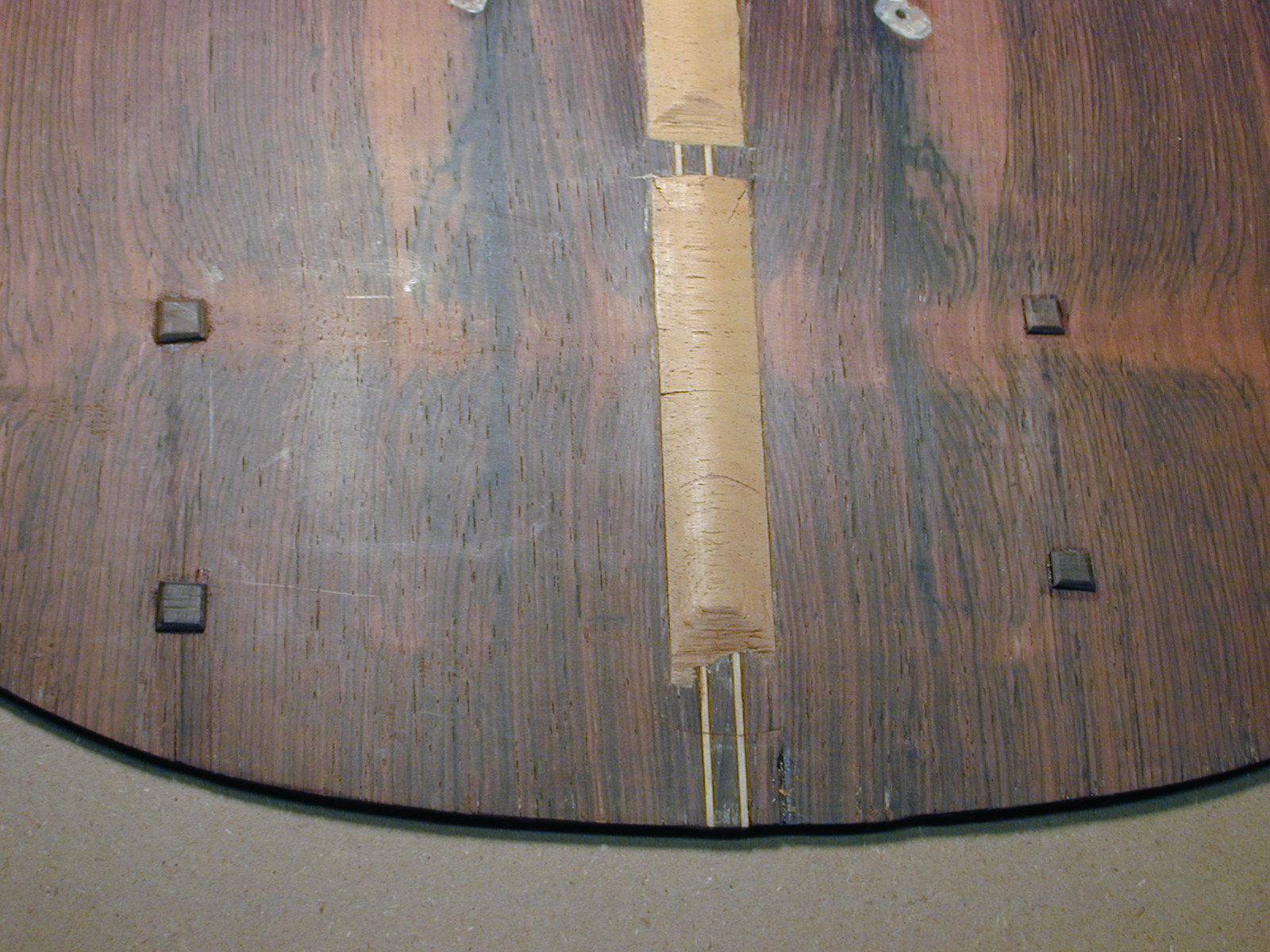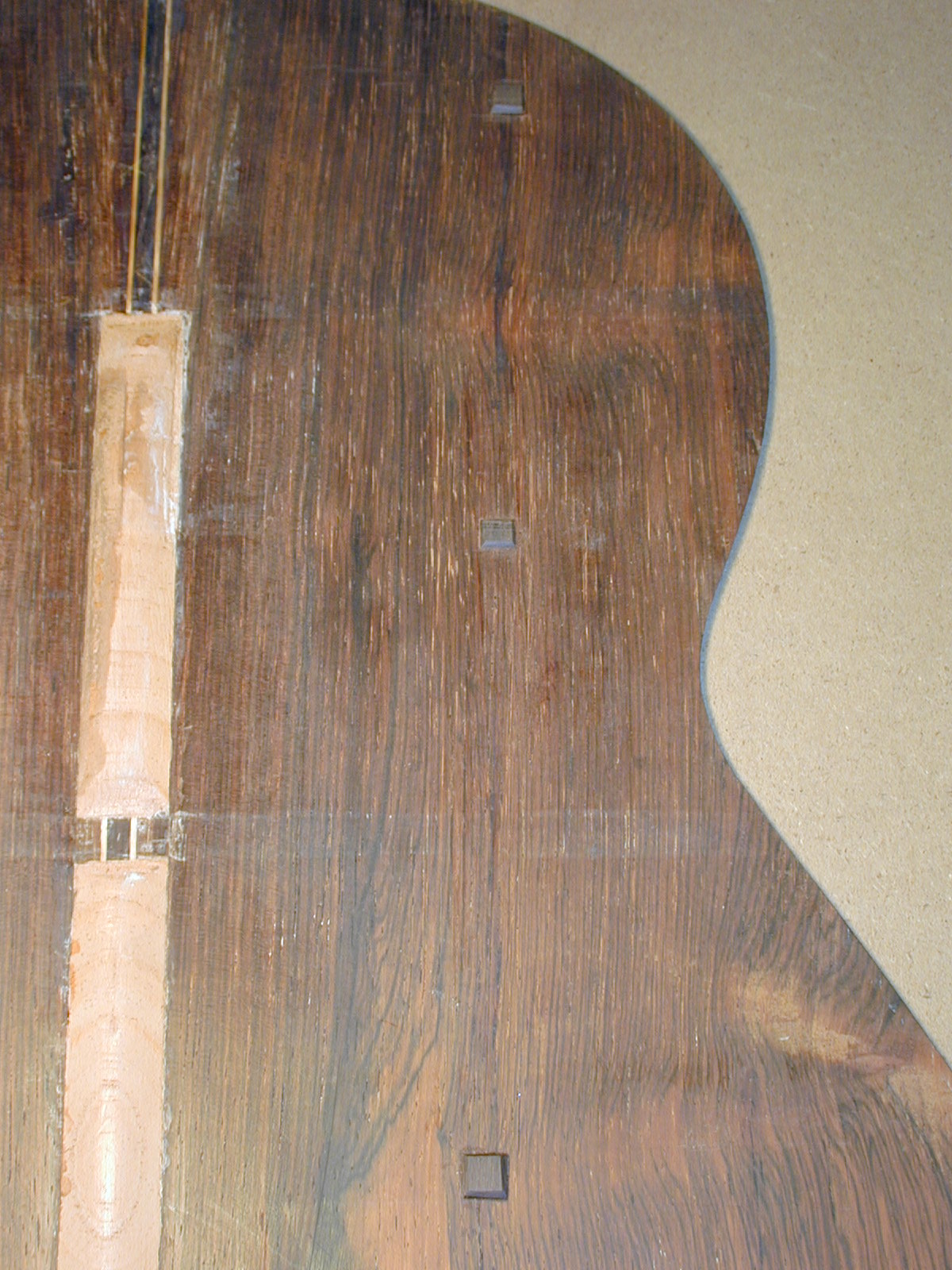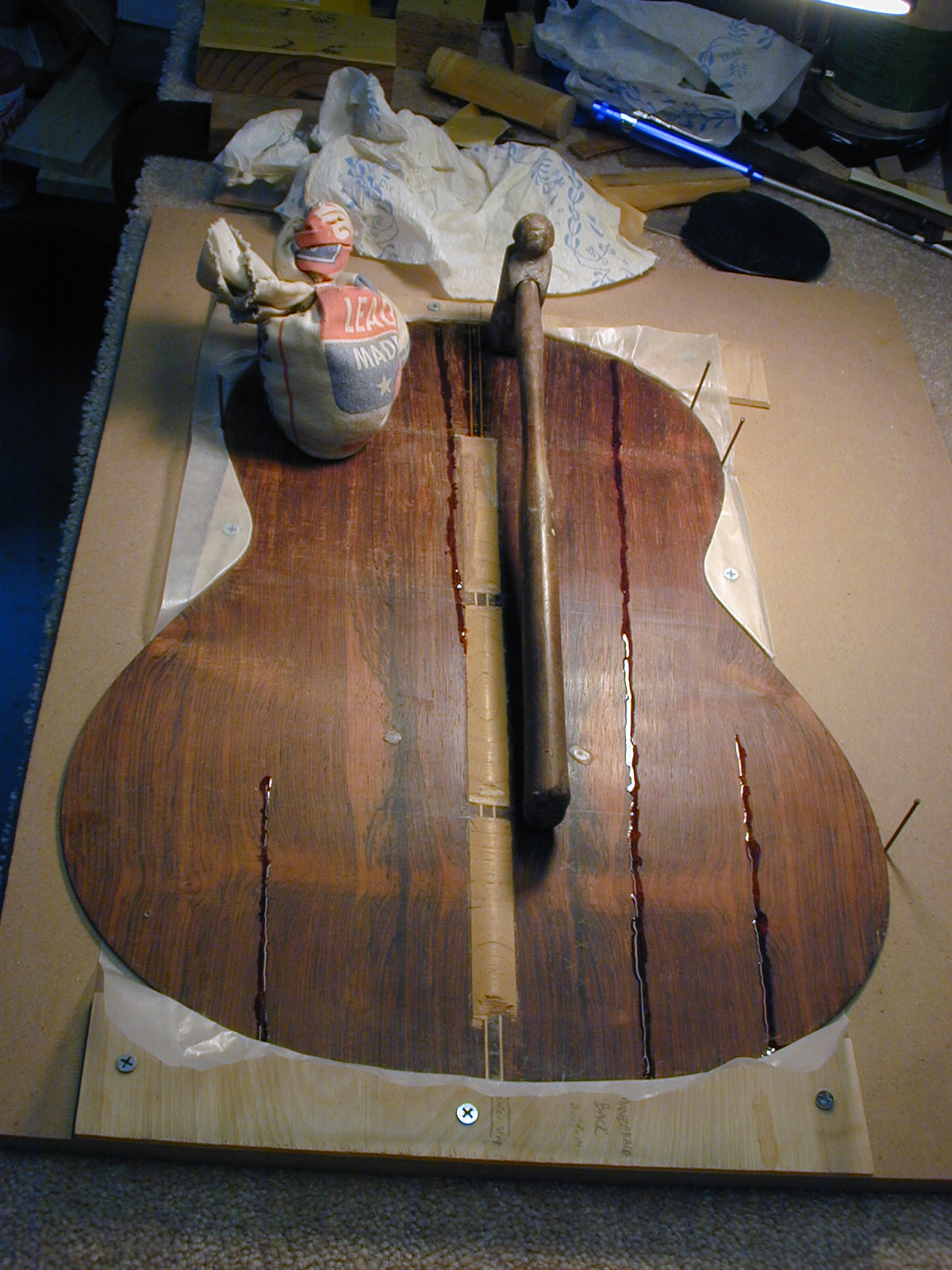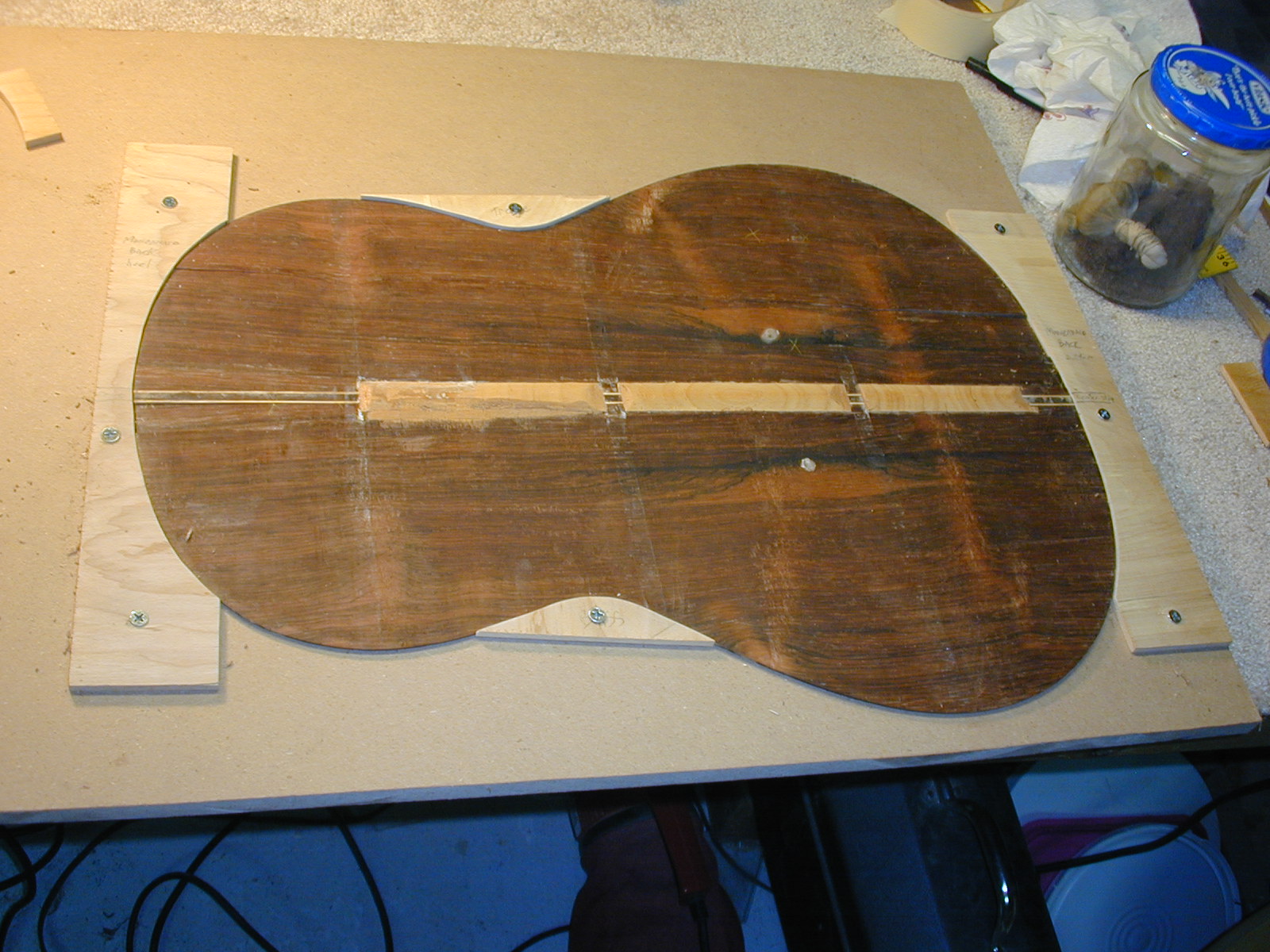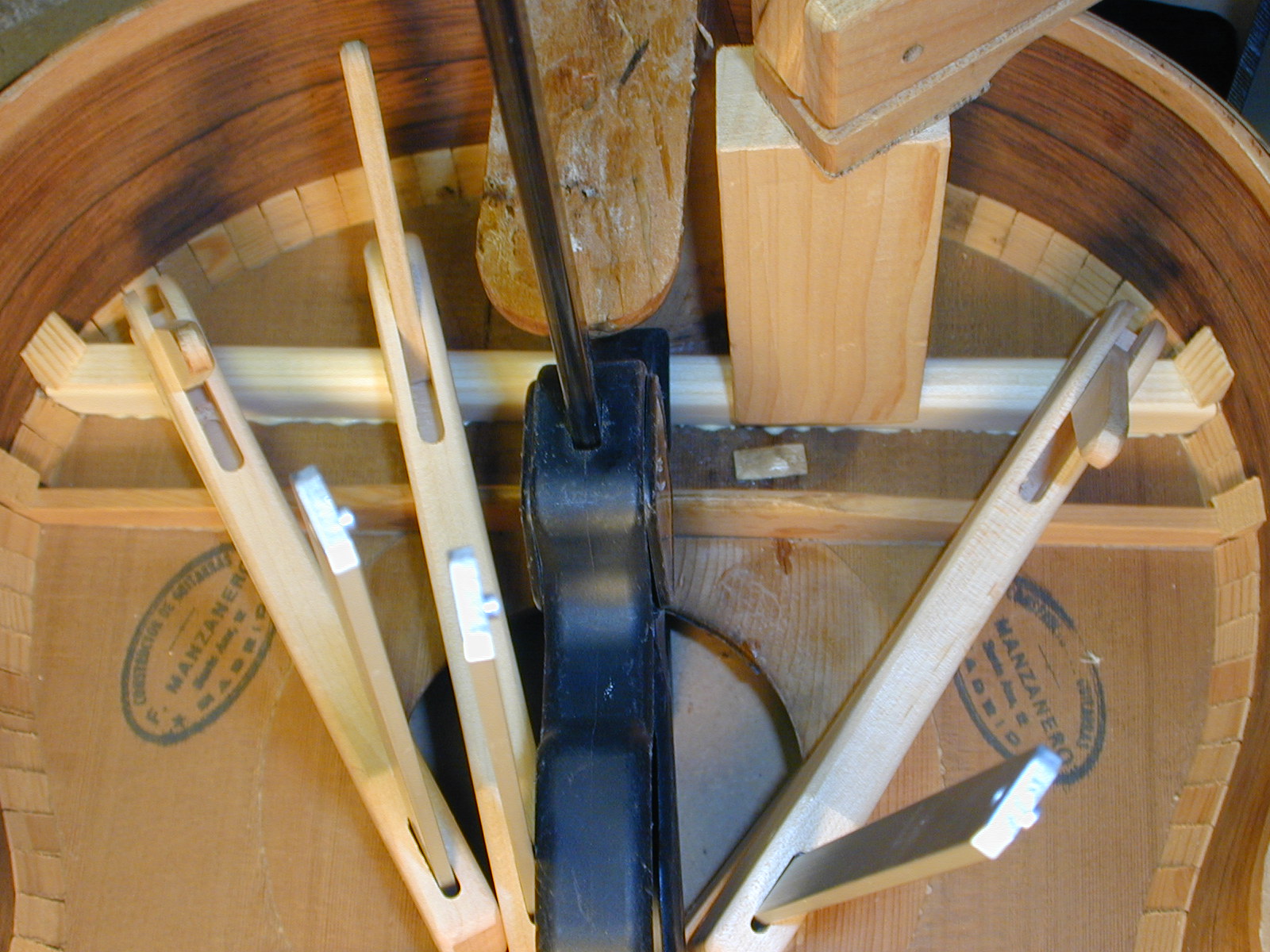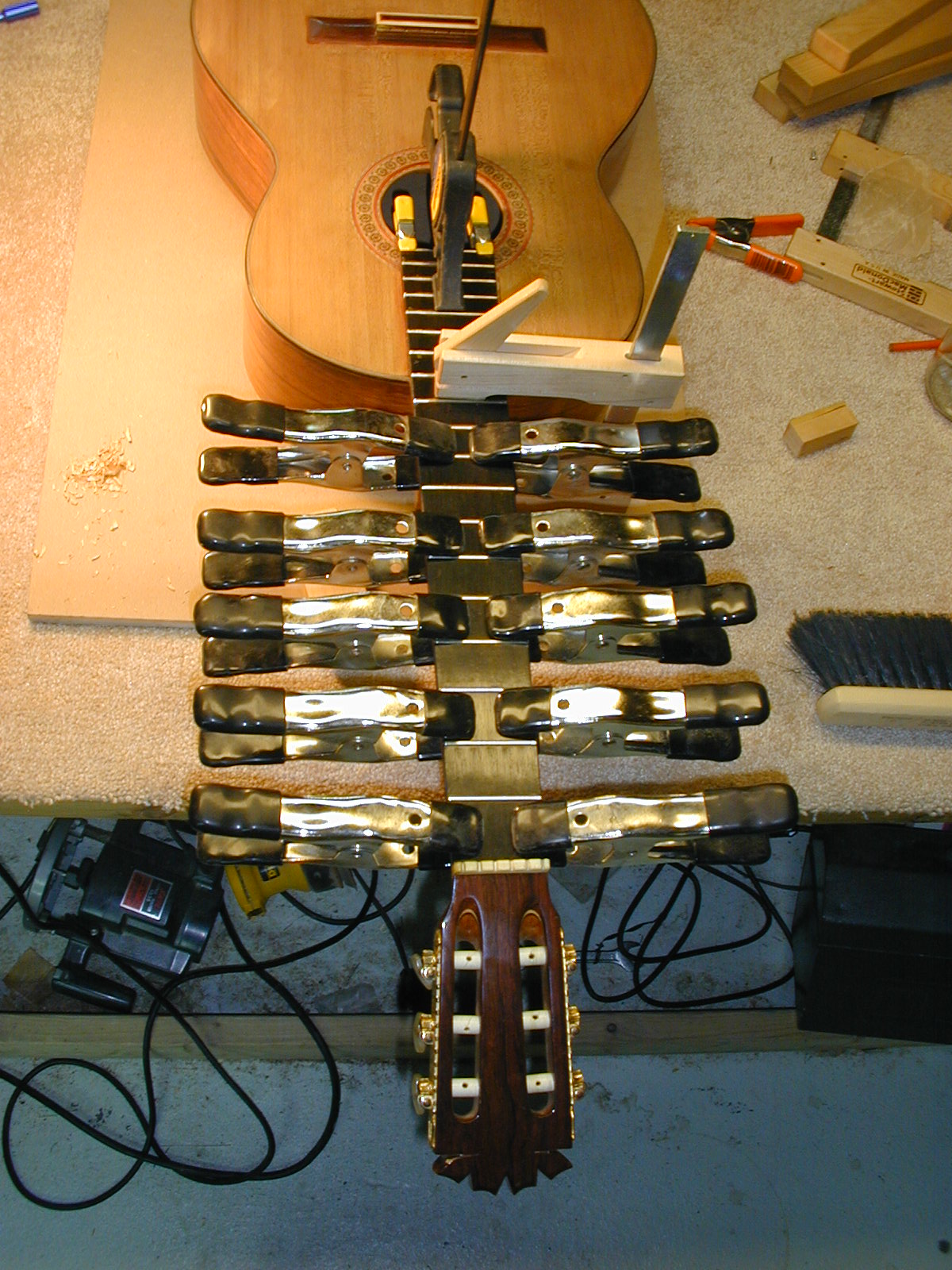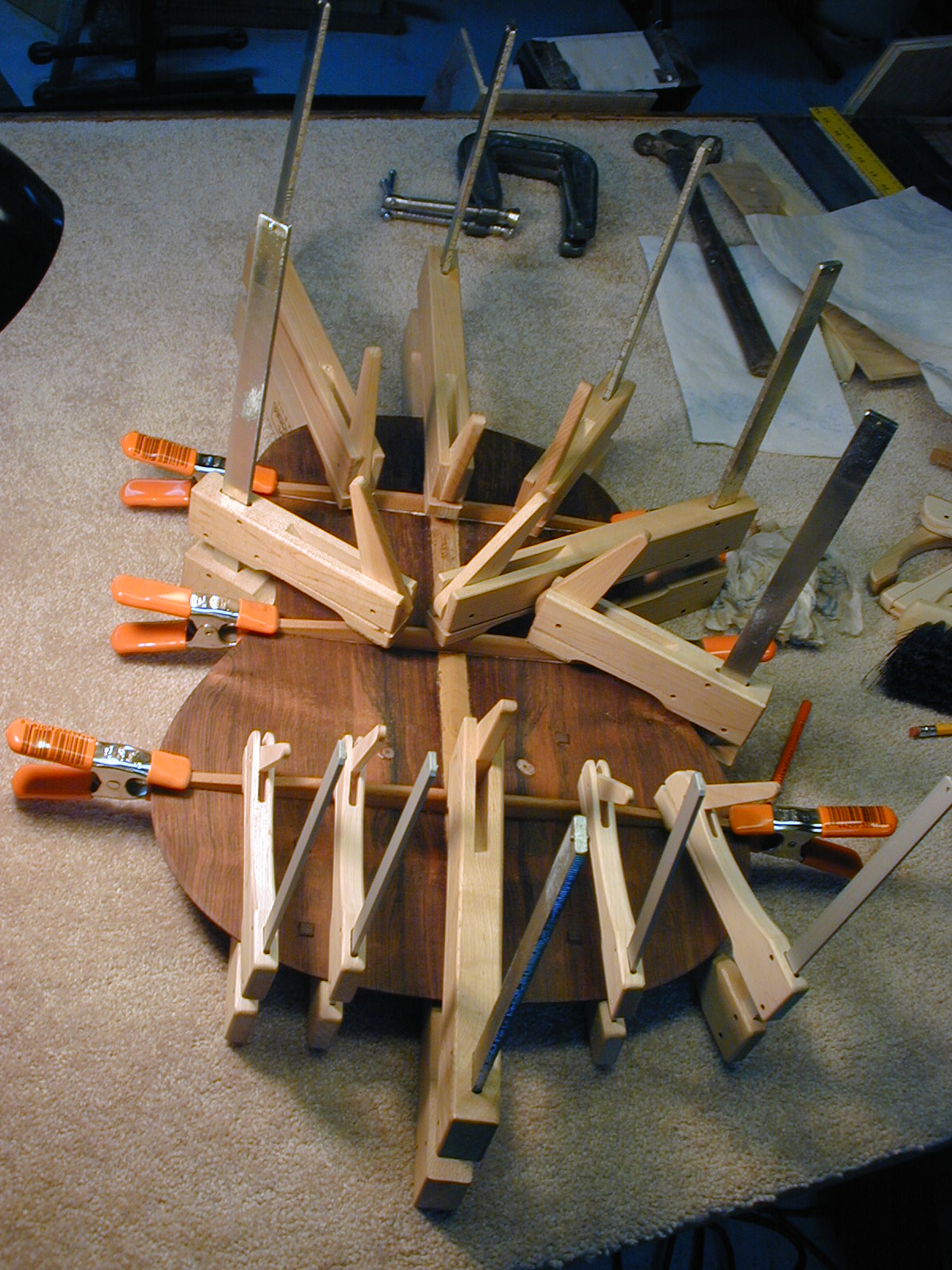 Guitar finished...